Salam and hello everyone! How are you all? And sorry, I couldn't post January bullet journal theme ideas before because of my busy schedule. So finally, February is here! A month of love. In this post, I am here to share 5 theme ideas for the February bullet journal setup.
So For me, Love symbolizes hearts, flowers, and chocolates. So here are some elegant yet very simple ideas for February themes. Some of this inspiration is taken from Pinterest and following Instagram influencers.
Mountain Theme
This theme was fun to make. This theme is inspired by Bujo_by_Sarah on Instagram. Do check her account. Sarah has an amazing dust pink Instagram theme which I absolutely adore. This mountain theme was her 2019 February theme.
It was quite easy to recreate this theme, the best part about this cover is that it's a simple drawing and stippling over it for dimensions. 
Supplies
All you need to make this cover page is a pointer pen and pink marker.
So here is my recreation of this mountain which was originally made by Bujo_by_sarah.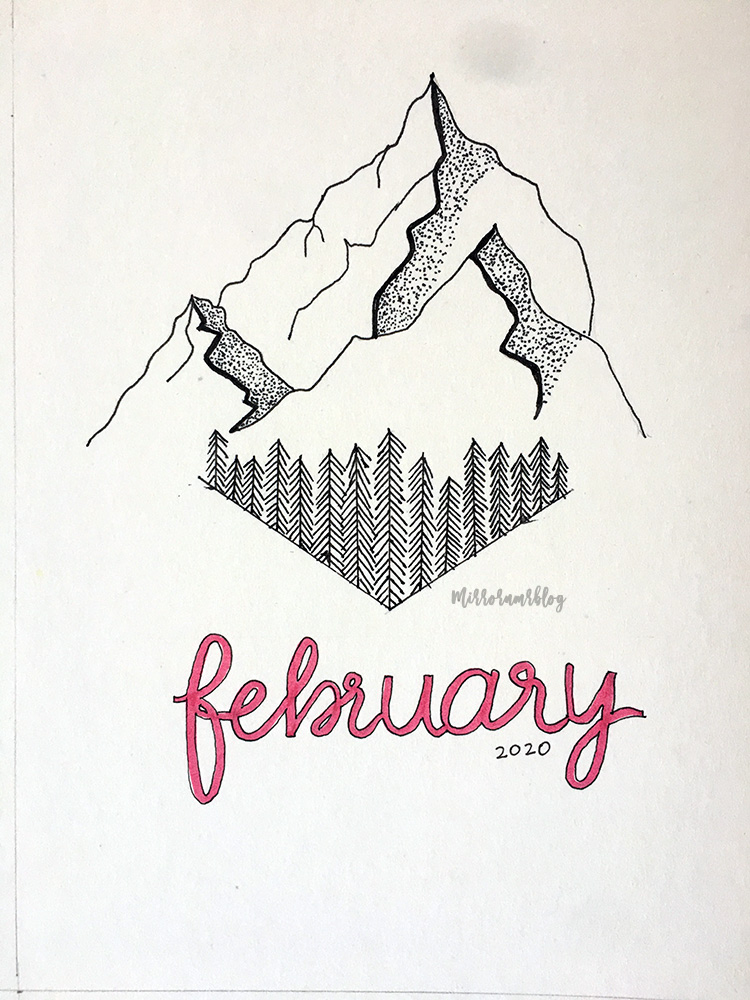 Hearty February
This theme is super easy and adorable. Fun to create on the cover as well as on other layouts of the month. This theme is inspired by August rose on Instagram. Check her profile as well as she has got amazing doodling ideas.
Supplies
The stationary you will be needing is a black pointer, pink and red marker/ pen for coloring. And golden and silver pens are optional.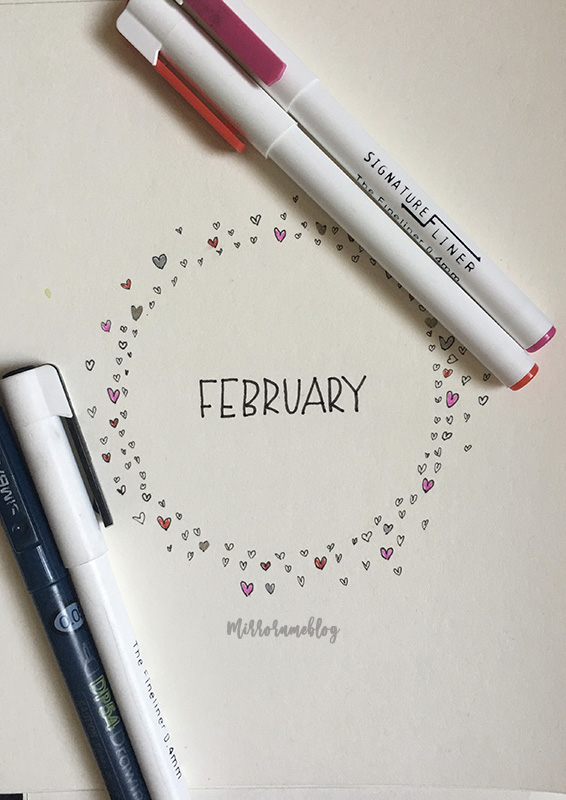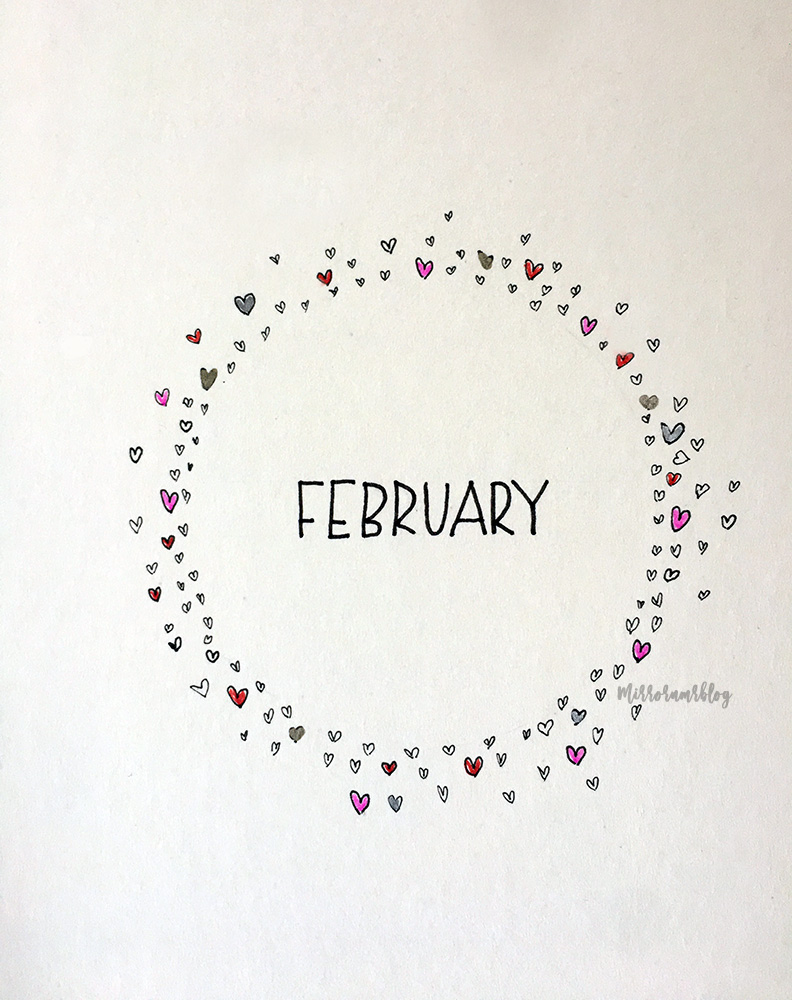 Cherry Blossoms Theme
Yes, you are wondering right why my themes are always in circle and center base. It is because it gives a clean look to the cover and gives an elegant vibe. Cherry blossoms are beautiful flowers and are found in Japan. It was quite fun to create and easy.
Supplies
You will need a purple marker that should have a thick nip like Crayolas Marker, a black pen for drawing and a white gel pen to add sparkles.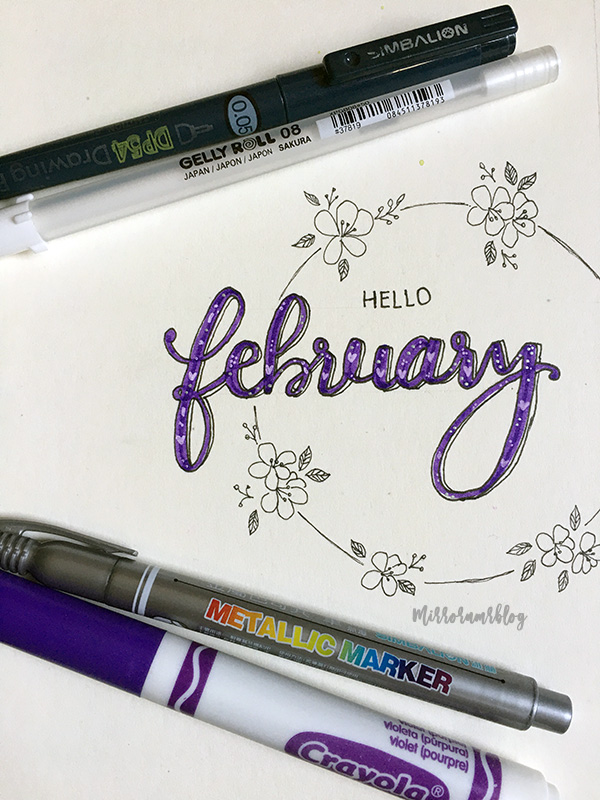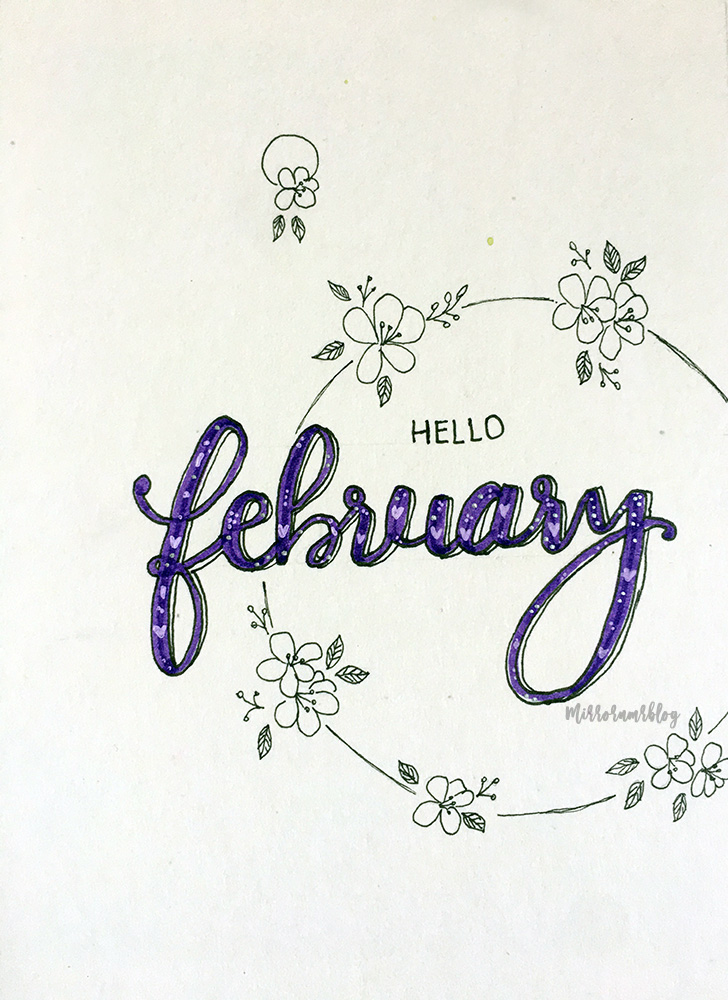 Tulip flower Theme
This theme is a kind of line illustration and gives an extremely cute look to the cover. If you like colors in the bullet journal then this theme is perfect. You can add other kinds of flowers as well such as rose or sunflower as per your preference.
Originally this was a mother's day card at little Otsu but I thought it would look amazing on February bullet journal cover as well.
Supplies
To make this cover you will need watercolor paints, brushes, and a black drawing pen.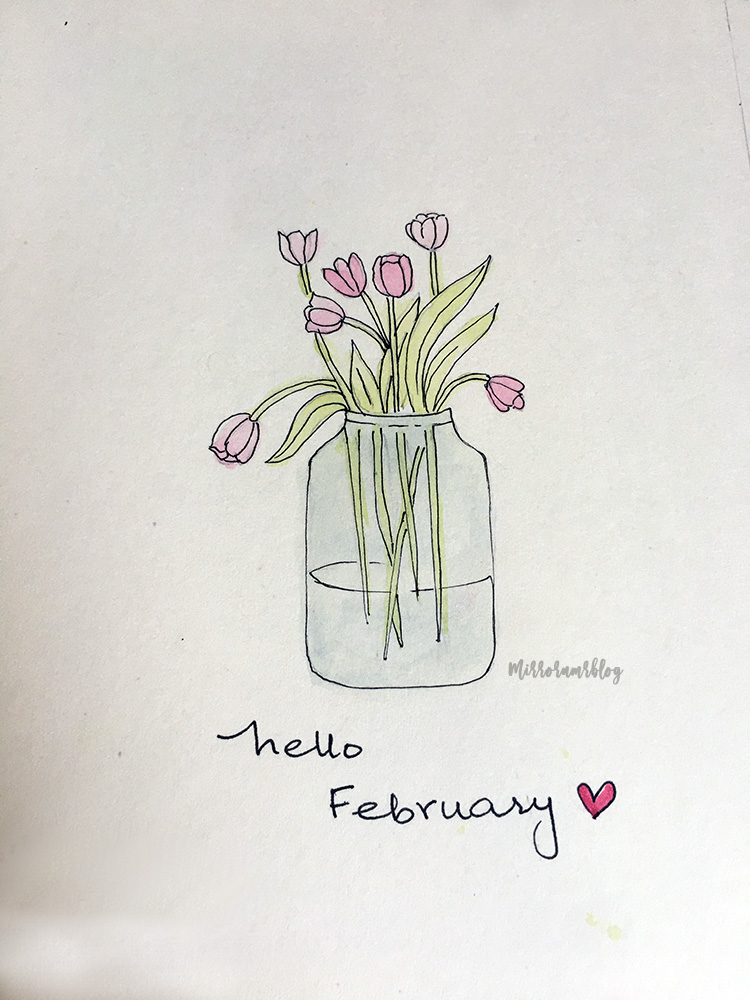 Black And Gold flower theme
This theme is an actual theme for my 2020 February journal setup. I am in love with this theme. It gives a very clean and tidy look to the theme. For this theme, I was inspired by Lytra bujo.
Supplies
For this theme, you only need a black drawing pen and a golden marker.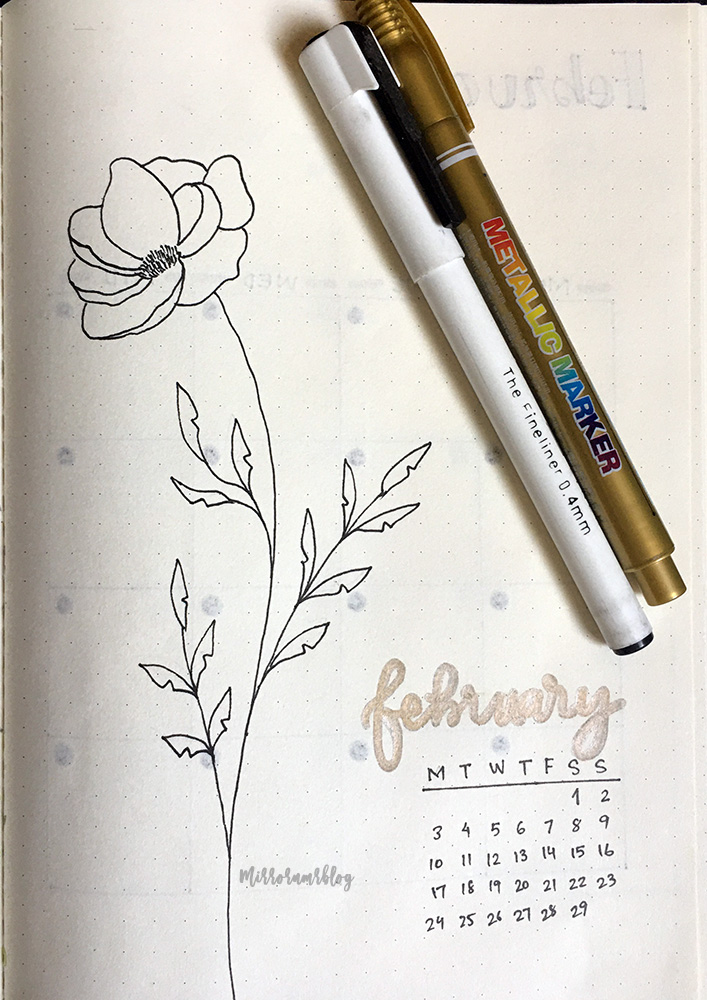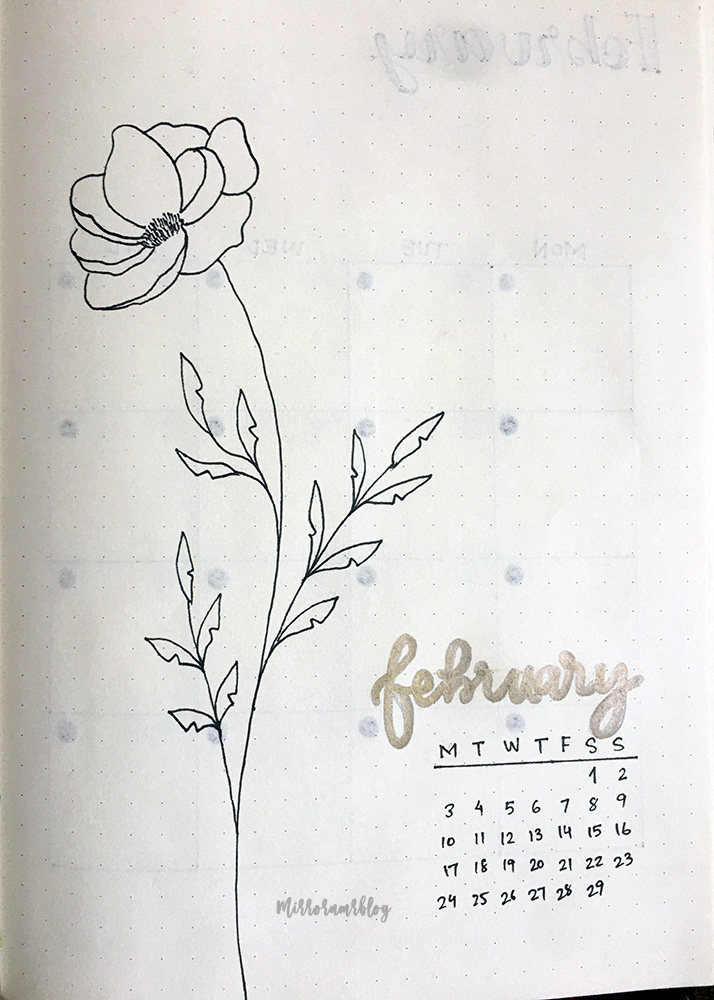 That was all, I hope you guys enjoyed reading the post and maybe get inspired by these themes. If you get some other ideas please do share with me on my Social Media handles. And please do let me which one was your favorite recreation.
Instagram: Mirrornmeblog
Facebook: Mirrornme