Who doesn't love affordable makeup with good quality and amazing reviews? I do! and I am sure you guys do as well. Here I am introducing you to one of the most popular brands these days, especially in Pakistan Miss Rose Cosmetics. This brand has a good range of makeup and the quality is good as well.
Miss Rose is one of those brands which have good reviews and an affordable price range.
Although they have always come up with dupe options and the majority of their products are Huda beauty dupes. But they have always delivered good quality and the best option for everyone.
In short, If you want a simple introduction or review about Miss Rose cosmetics then it would be they are the first and finest copy of Huda Beauty.
Unfortunately, I was unable to find the origin of this brand. But, miss rose cosmetics products are extremely popular in Pakistan these days.
Many influencers and bloggers do suggest miss rose products to beginners however, Miss Rose is an excellent brand but it does come with its own pros and cons. And as a makeup artist, I won't recommend this brand to use on clients.
So, here I have Miss Rose foundation, concealers, blush palette, and highlighter palette to review and I have been using all these products for quite some time now.
So if you are planning to buy any of these products then please do read each product's pros and cons.
Miss Rose Foundation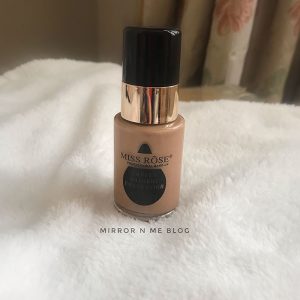 Pros for Miss Rose foundation are,
It has medium coverage.
Blend beautifully.
It is good for dry skin types.
Give your foundation a dewy look.
Cons for this foundation are that
This foundation does oxidize in summers so please do buy one shade lighter.
They have a very limited choice of shades.
And I would not recommend this foundation to oily skin-type people.
Miss Rose Concealer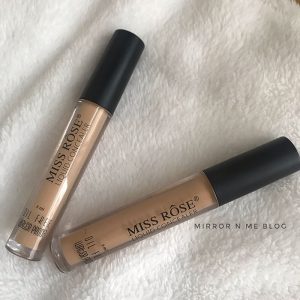 My personal preference for normal regular day's concealers is thin in consistency rather than thick. I only prefer thick full coverage concealers when I do full glam looks.
The pros of miss rose concealer are
They are thin so if you have fine lines under your eyes then you are going to love them.
Cons are
They have a very limited number of shades to choose from.
Miss Rose Blush Palette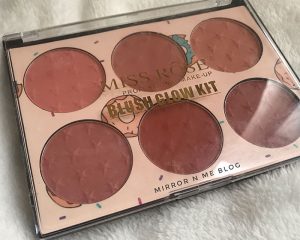 One of the best blush palettes I have used so far from local and cheap brands. Perfectly pigmented and amazing color palette. I absolutely love this palette and highly recommend it.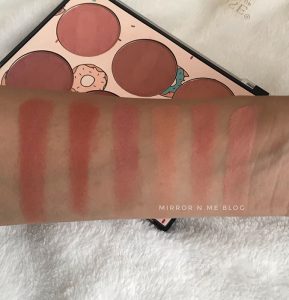 Miss Rose Highlighter Palette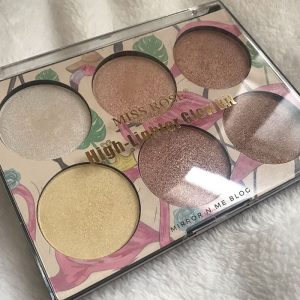 Miss Rose Cosmetics' highlighter palette has amazing highlighters and shades are perfect. It doesn't have chunky glitter particles and applies smoothly to your skin.
So I would recommend this as well.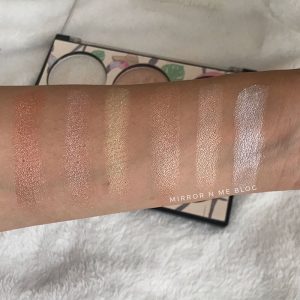 So people that was all. I hope you had fun reading this and you might get a good idea if you should buy these products or not.
I personally would love to try more products from Miss rose in the future.
Let me know if you guys want more reviews in the future on Miss Rose Cosmetics.