Hello people! Hope you are all doing well. Eid Mubarak to all Muslim Around the world. This post is about 5 foundations that are super affordable and the best in quality. I personally used them and they are easily available in Pakistan.
I will keep my review short and simple so you can read it easily and benefit from it.
*For your shade guide, you can visit the findation.com website. And if you are buying foundation for the first time then I would suggest you go to the store and patch test your shade and then Buy it.*
So let's get started!!
Maybelline Fit Me Matte+Poreless Foundations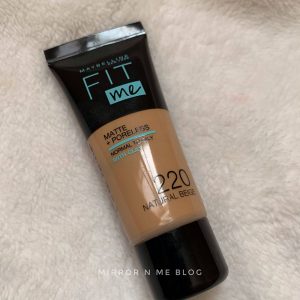 Everyone loves Maybelline fit me range because of its finish and quality. Maybelline is one of those brands which never disappoints you. This foundation is super lightweight on the skin and has light to medium coverage. Amazing finish and beautifully blends in your skin.
Super affordable and come in sample pouches as well. So, you can get the pouch sample (which is for rs 200 only) and find your perfect shade and then order the big bottle or tube. Very convenient in my opinion.
This retail for 1699/- pkr
Wet n Wild
Wet n Wild photo focus Foundation has light to medium coverage. It feels amazing on the skin and gives a dewy finish. Very light to the skin. I love the applicator it comes with. Although the shade range is very limited in Pakistan if you can find your shade then grab it 😊.
This retail for 1600/- pkr
L.A Girl Pro-Matte Foundations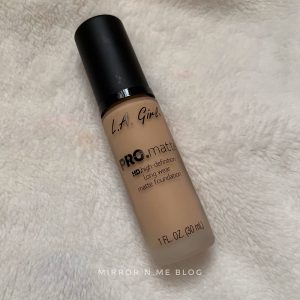 You will fall in love with this foundation if you love the full coverage Foundations. Give flawless finish, and super matte finish in this sweaty weather. L.A.Girl concealers are topmost and loved concealers. they never fail when it comes to coverage.
Highly recommended if you are looking for an affordable full coverage foundation.
This retail for 2200/- pkr
Masarrat Misbah Silk Foundations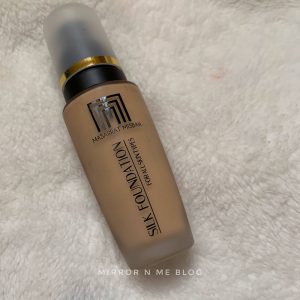 Masarrat Misbah is one of the best brands available in Pakistan. Their foundations are full coverage and the finish is amazing and flawless. Best for party makeup and highly recommended as well. It's a little bit pricey compared to others mentioned in the post but it's worth buying.
Although it oxidized a lot in summers. So please buy one shade lighter so after settling into your skin it matches your skin tone perfectly.
This retail for 2990/- pkr
Miss Rose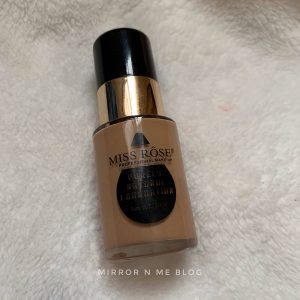 This foundation is super duper affordable with an excellent finish. Miss Rose's brand is very affordable and recently quite popular as well. This product doesn't make your makeup look cakey and blends beautifully if you prep your skin properly. Although it oxidizes too so please get the one shade lighter.
I would recommend this foundation to the beginner who doesn't want to spend that much on makeup and foundation.
This retail for 400/- pkr only which is amazing.
I hope this piece of the blog will be informative for you all and you enjoyed reading it. Let me Know your current Favourite foundations you are using these days.