Most of us don't want to splurge on makeup that much and especially when we are beginners. I used to be price conscious when I started using eyeshadow palettes instead of quality. Now the time has changed, I choose quality over price.
Finding a perfect palette with an irresistible price and quality can be very intimidating and time-consuming.
Thus in this post, I have compiled the list of eyeshadow palettes under 1600 pkr and worth buying it.
After researching a bit, I was surprised by witnessing how much pleasing variety of eyeshadow palette we have under 1600 pkr budget.
If you are a beginner and you want to try a satisfying quality eyeshadows to test your creativity, these palettes are definitely worth buying it as some of these are the dupes of high-end. 
All mentioned palettes are from Makeup Revolution Collection and are available at TAM BEAUTY PAKISTAN. Here are, the under 1600/- pkr eyeshadow palettes.
1. I Heart Makeup – Chocolate Elixir Palette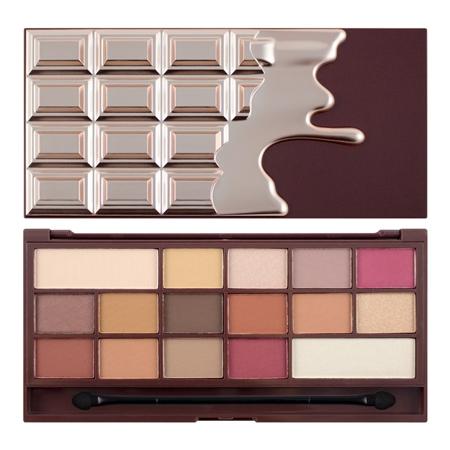 Chocolate Elixir Palette is a dupe of ANASTASIA BEVERLY HILL Modern Renaissance. This palette contains A beautiful mix of 16 matte and shimmer eyeshadows and it cost 1600/- pkr.  Buy Chocolate Elixir Palette here.
2. I HEART MAKEUP I ♡ CHOCOLATE – MINT CHOCOLATE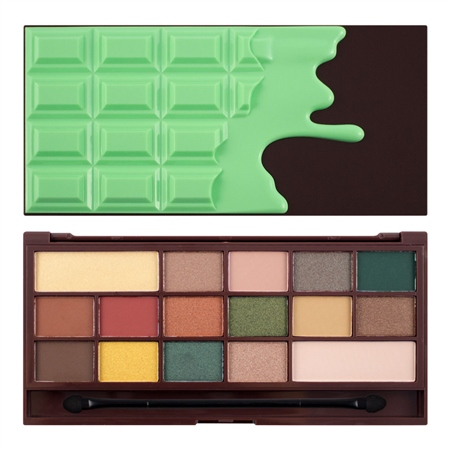 MINT CHOCOLATE is a dupe of ANASTASI BEVERLY HILL Subculture palette. A stunning array of matte, duo-chrome, and shimmer eyeshadows. It retails for 1600/- pkr. Buy MINT CHOCOLATE here.
3. I HEART MAKEUP CHOCOLATE PALETTE – CHOCOLATE AND PEACHES
4. I HEART MAKEUP I ♡ CHOCOLATE – ROSE GOLD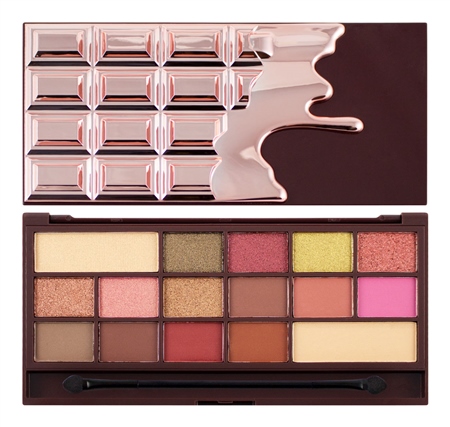 5. MAKEUP REVOLUTION SALVATION PALETTE ICONIC PRO 1 AND ICONIC PRO 2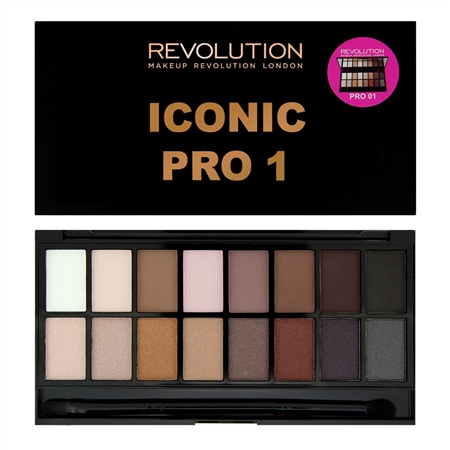 Iconic pro 1 is a dupe of LORAC PRO PALETTE. it contains 16 'Super-Elite' Eyeshadows in a range of Matte & Shimmer Shades and our PRO 1989 Double-ended Eyeshadow Brush and it retails for 1350/- pkr. Buy Makeup Revolution Salvation Palette Iconic Pro 1 here.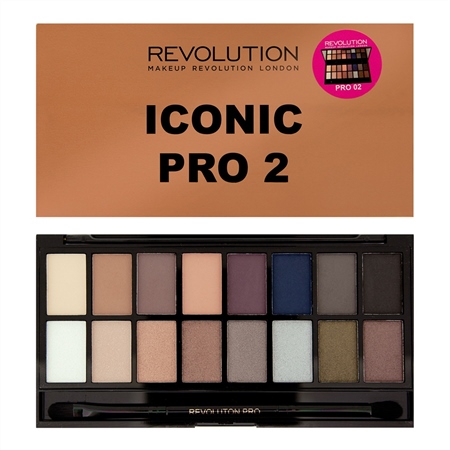 6. MAKEUP REVOLUTION RENAISSANCE PALETTE DAY AND NIGHT
I love the packaging of MAKEUP REVOLUTION RENAISSANCE collection. This palette retails for 1000/- pkr only. The perfect palette for traveling. Includes 5 nude eyeshadows perfect for a gorgeous daytime look and a mini brush to apply on the go. Buy Makeup Revolution Renaissance Palette Day here.
MAKEUP REVOLUTION RENAISSANCE PALETTE (NIGHT)  retails for 1100/- pkr only and Includes 5 eyeshadows from light to dark nudes perfect for creating a stunning evening look and a mini brush to apply on the go. Buy Makeup Revolution Renaissance Palette Night here.
7. MAKEUP REVOLUTION PRO LOOKS PALETTE -EAT SLEEP MAKE UP REPEAT
8. FREEDOM PRO DECADENCE PALETTE ROCK & ROLL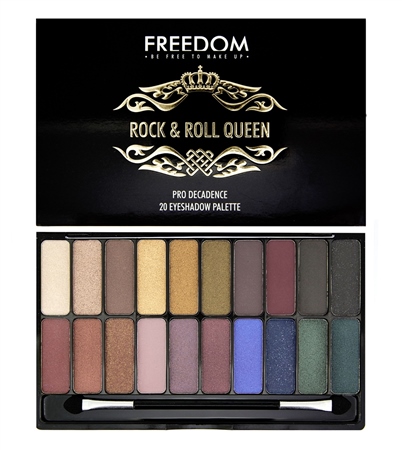 PRO DECADENCE ROCK & ROLL QUEEN PALETTE has a 20 professional eyeshadows with a mixture of matte and pearl. And this palette retails for 950/- pkr. To buy click
here
.