I love weddings and getting dressed. And this wedding season, many of my friends are getting married.
When you have a Desi Wedding to attend, you must get a heavy formal attire. Especially, when we desi people take weddings way too seriously.
Today, I am sharing the two formal yet simple attire of mine which, I styled myself for a friend's wedding rather than, buying it from designer stores. 
This post will help you if, you want to design a formal dress yourself on a budget.
FOR SALE UPDATE READ TO THE END.
When it comes to formal dresses, I never buy any Designer wear. I like to visit local markets when I need formal dresses.Best markets to visit in Karachi for formal attires are Rabi Centre, Gulf, Ashiyana, and Banaras.
These piece of clothing I have bought it from Banaras and a market called Bara market in North Nazimabad.
Sincerely, nowadays there is quite a variety of embroidered material itself in the market. Which save us with a lot of time to think and a lot of money to spend.
So, Let see what I got,
Beige And Gold Embroidered Net Dress: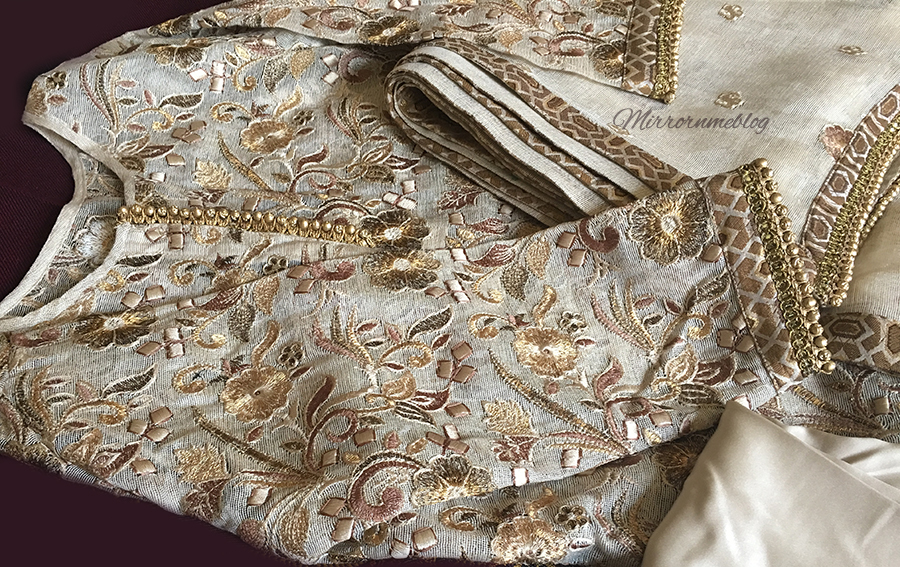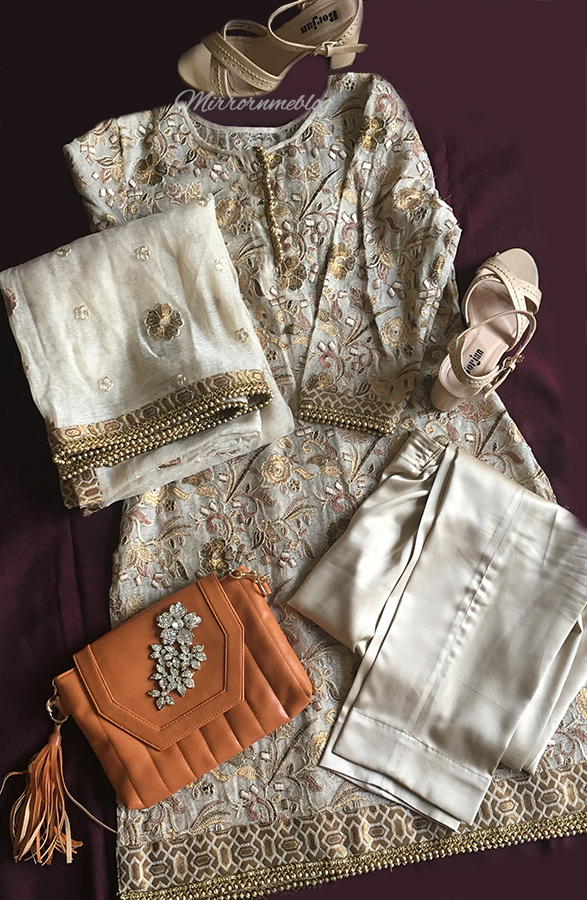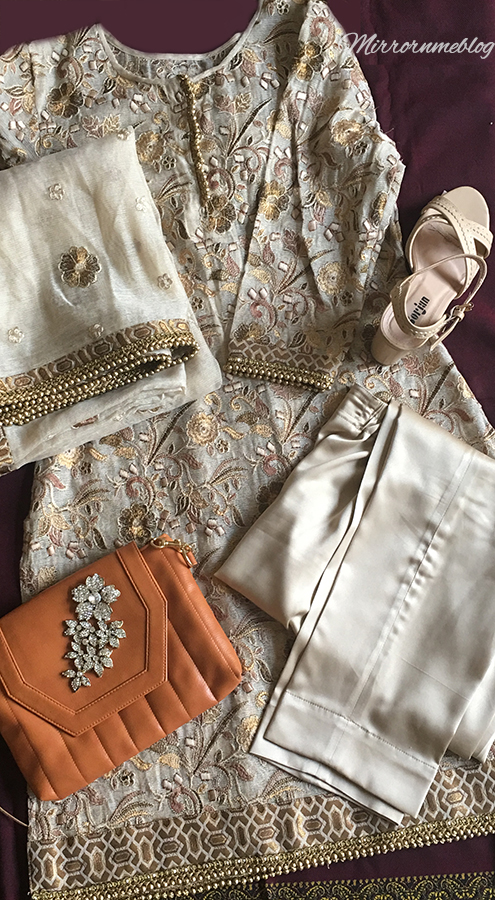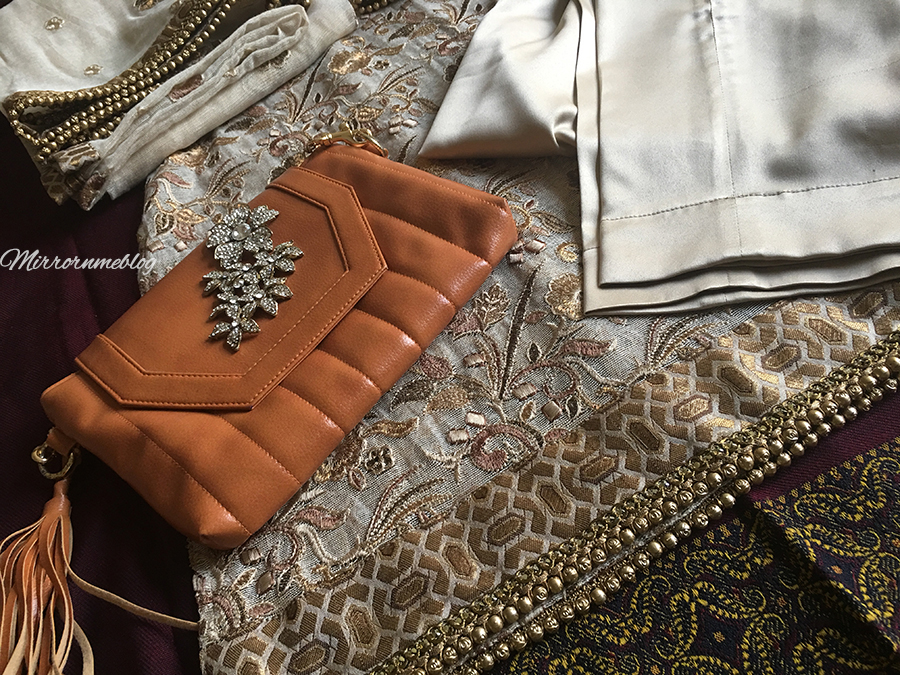 It's an Embroidered material Dress. Hence, to give the dress a formal look, I told my tailor to sew a golden balls lace trim and Jamawar (banarsi) material at the bottom, sleeves, and to the dupatta borders.
This dress looks, amazing along with a Nude color Sandal and a Brown Cross Body Bag.
This sandal in the picture is from Borjan and bag is from Zenera.
Green Golden with Maroon Detailing Dress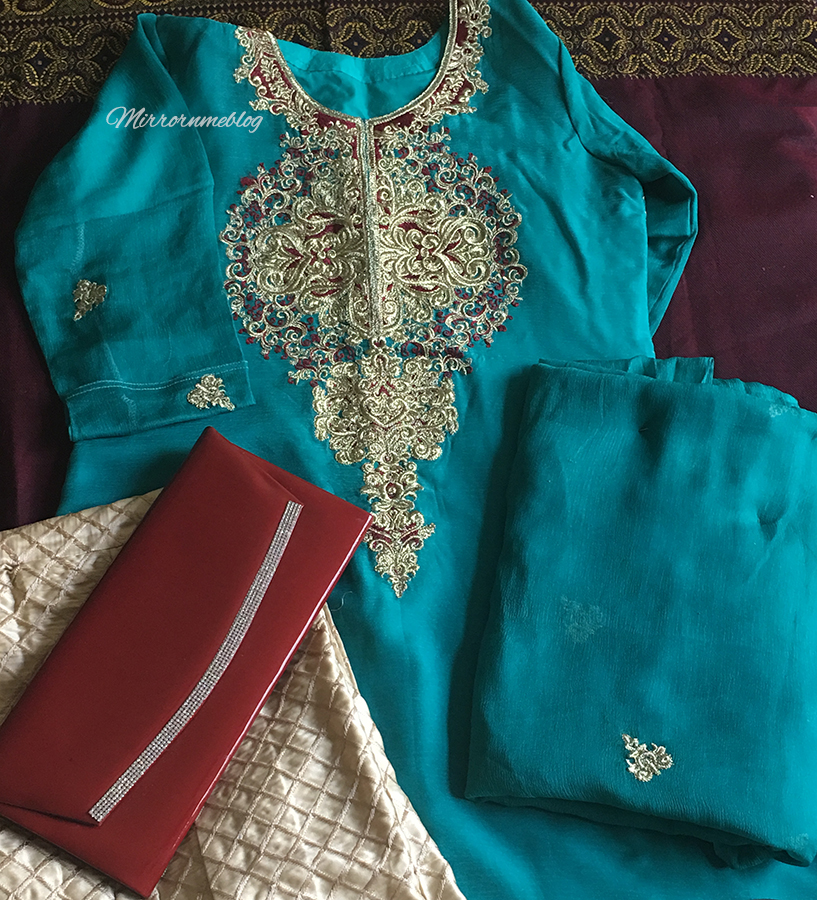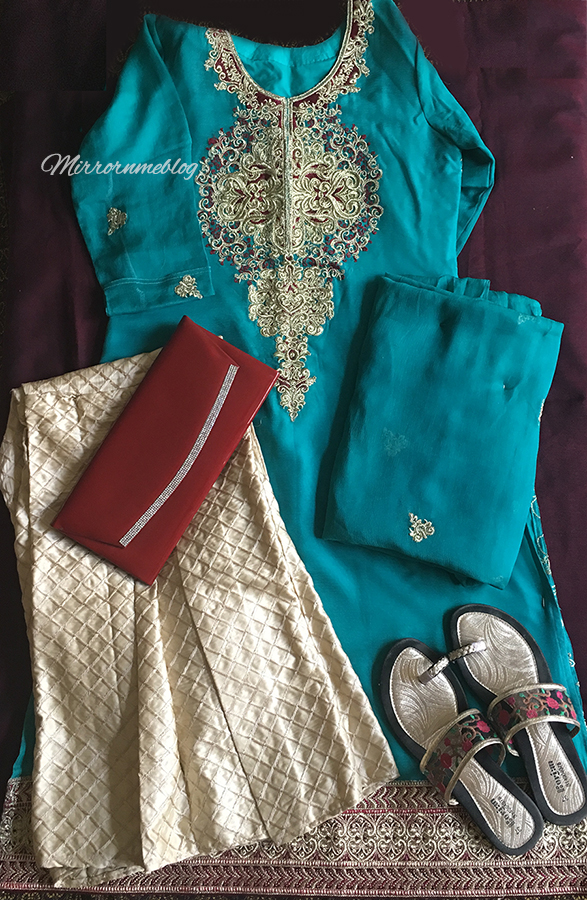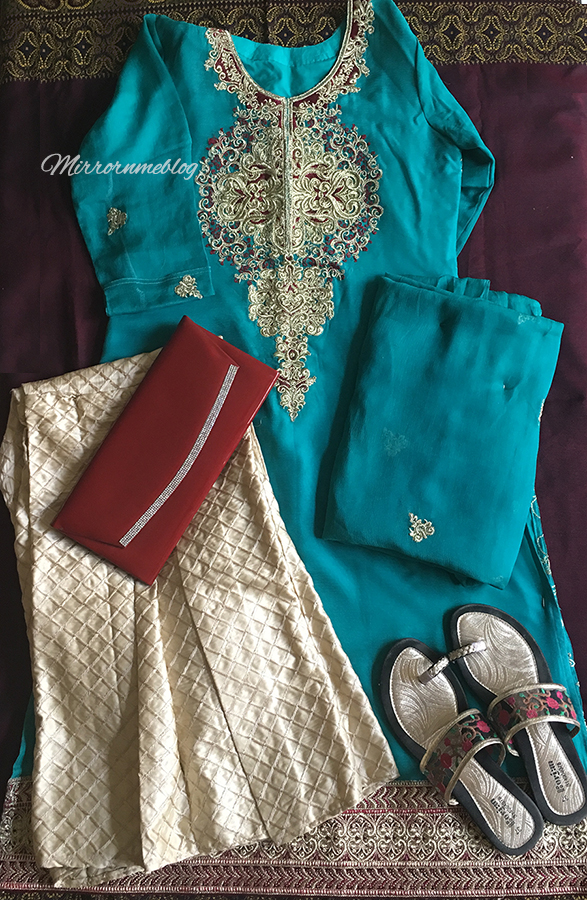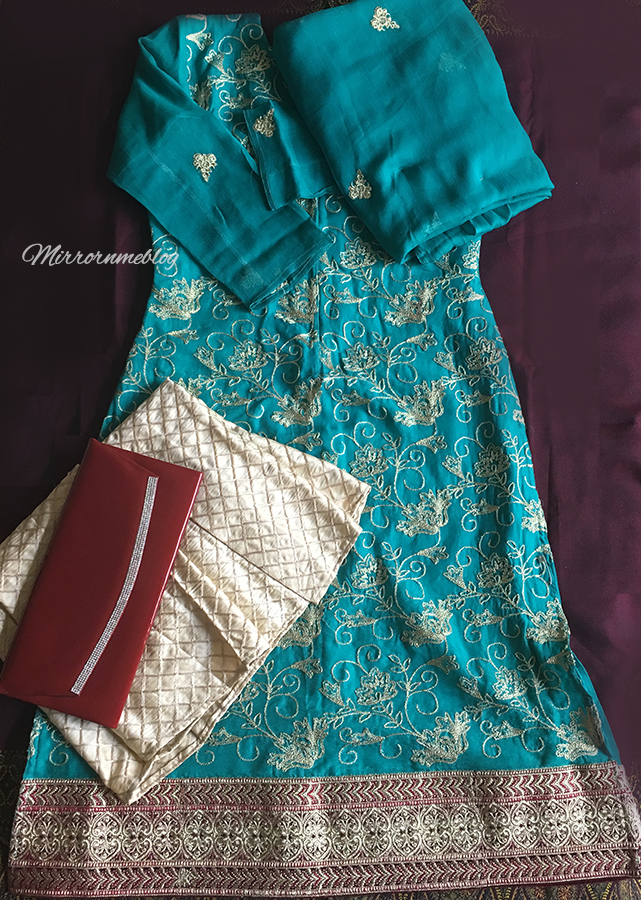 I bought this dress from Bara Market and bottoms are ready-made. Lace trims are left to sew on the sleeves and dupatta. For final look follow me on Instagram. So, when it's finished, you will be updated.
Sandal (chapal) is from Borjan
That was all my folks. Let me know, from where do you guys shop your formal dresses?
If you live in Pakistan, then there is the good news for you guys. Mostly Clothing brands have sale going on up to 50% to 70% off  such as KHAADI, OAK BY STAR, SATRANGI BONANZA, E-STORE, ZEEN BY CAMBRIDGE, ETHNIC BY OUTFITTERS, GULAHMED, ALKARAM STUDIO, and ORIGIN,